Design and Webflow Development of a prototype for the completion of my Honours Project
The Web Design and Development programme at University required the completion of a research project. The subject of the study was the creativity against the User Experience of portfolio websites. To showcase my study, I created a high-fidelity prototype of a portfolio website for a fictional student seeking employment.
My Contributions:
UX Research
User Testing
UX/UI Design
Graphic Design
Webflow Development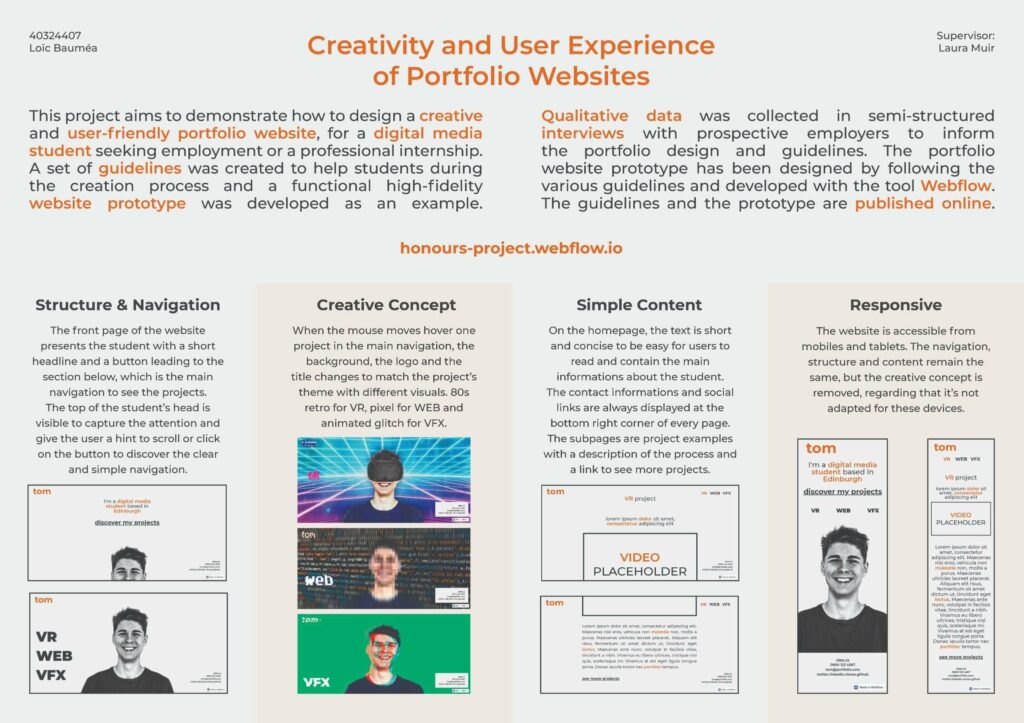 Poster I made to present my project. It was displayed at the university for a few months.​